Discover Exclusive Food and Beverage Offers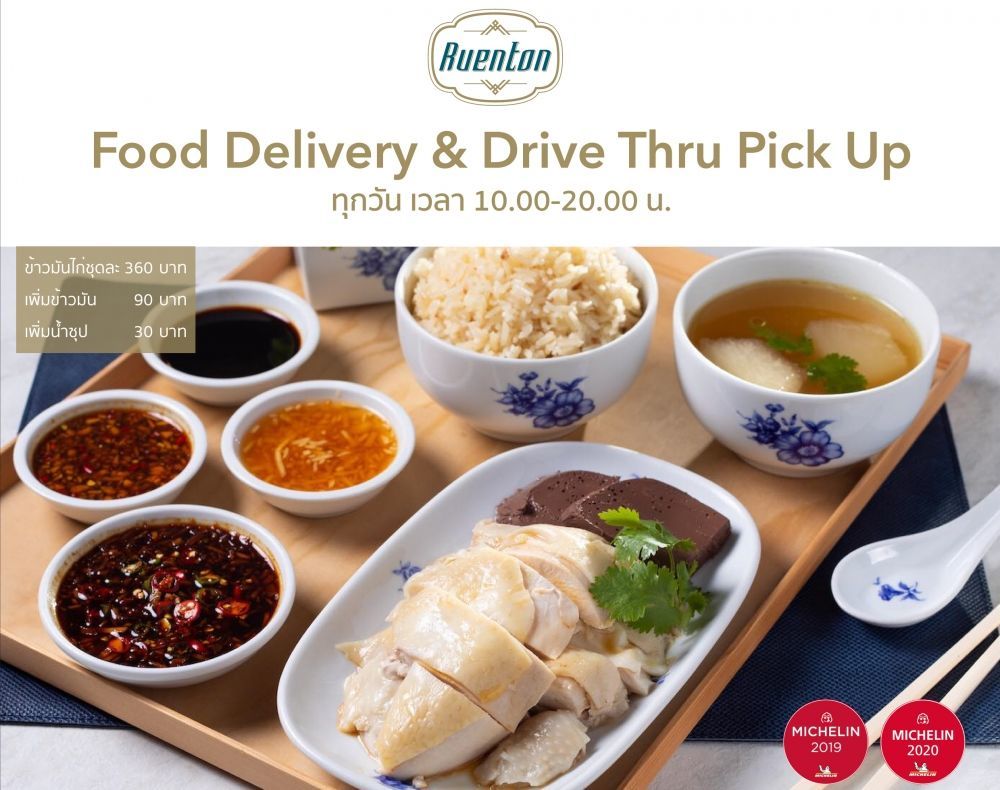 Ruenton Takeaway & Home Delivery Service
Staying safe does not mean you have to give up your favourite menu. With Ruenton restaurant drive thru and home delivery services, you can now enjoy the Bib Gourmand MICHELIN 2019-2020 award-winning dishes in the comfort of your own home.
Option 1: Drive thru pick up – place your order in advance via 02-237-0015-18, 094-453 2828, 094 – 552-8798. Available every day, from 11am to 8pm.
Option 2: Get food delivered to your doorstep via Robinhood and LINE MAN applications, simply search 'เรือนต้น' and order.
Read more
Less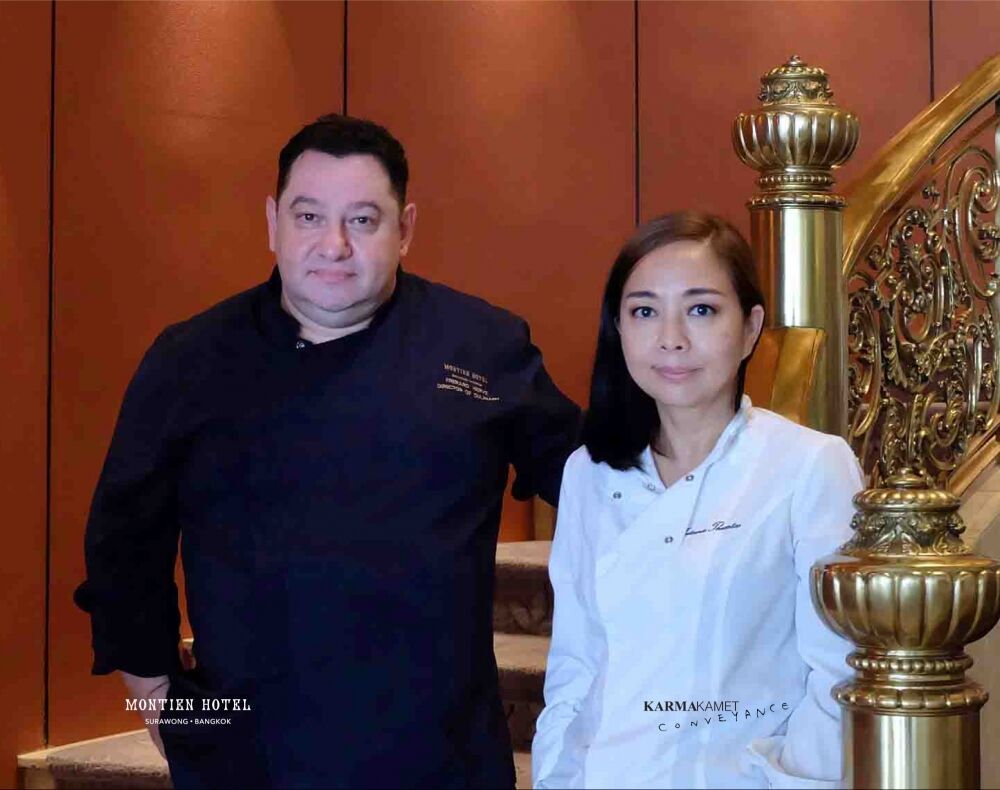 Four Hands Dinner "French x Asian"
Witness renowned Chefs Som Jutamas Theantae and Hervé Frerard's special dinner event, where they will create seven delectable French-Asian dishes, prepared for a limited number of guests, will be held in a private room of Ruenton.
From 6.30pm, delicious aperitifs are served accompanied by Asian bites with a French twist, followed by a roster of unique dishes including Pork Belly Bottarga, Shio Ikura Roe, Crispy Lamb Shoulder Pocket and Braised Beef Tongue.
Friday, 11th June 2021, 6:30pm onwards
Private dinning room, Ruenton, North Wing Lobby
Price: THB 2,990 ++ per person or THB 3,990++ with wine pairing
About the chefs
Celebrated chef Hervé Frerard, is a name long associated as one of the 'tour de force' behind the Modern Fine French Cuisine movement in Bangkok. Chef Hervé made gastronomical waves when he opened his own restaurant, Le Beaulieu By Chef Hervé in 2006. He continued his culinary adventure across Europe and Asia including Ginett Restaurant and Wine Bar in Singapore, then as Culinary Director in Taiwan at Chefs Club Taipei. In 2020 Hervé Frerard, Thailand's "prodigal chef", returned to Bangkok as Director of Culinary at Montien Hotel Surarwong Bangkok.
Chef Jutamas 'Som' Theantae is Executive Chef and Co-owner of Karmakamet Diner and Karmakamet Conveyance whose philosophy of "the happiness of cooking for your loved ones". With a background in fine arts and worldly experience throughout all parts of the ancient and modern world, cooking by heart and from the heart is what Chef Som now embodies in her cooking and is what she would like to share with her guests. It's old-fashioned cooking presented in a different way, it's purpose is enjoyment, a fruitful, self-explorative journey, an expedition.
Read more
Less